Holidays are a busy time for everyone, sitters and pet parents alike. That's why you have the ability to raise your rates for services throughout the holiday season. 
In this article, we'll cover commonly asked questions about holiday rates:
What are the U.S. holiday dates for 2019? 
Martin Luther King Day: January 18 - January 21
President's Day: February 15 - February 18
Memorial Day: May 24 - May 27
4th of July: July 3 - July 7
Labor Day: August 30 - September 2
Columbus Day/Indigenous Peoples' Day: October 11 - October 15
Thanksgiving: November 27 - November 30
Christmas and New Years: December 20 - January 1
We've noticed that more requests tend to come in over the dates we listed above, but if you notice different trends within your own business, you can apply your holiday rate to other holidays as well.
If a booking includes dates within a holiday period, generally your holiday rates will be applied to the first dog in the booking for the entire booking. Example:
You receive a house sitting request from November 25 to November 30 for two dogs. The holiday rate would apply to the first dog for all five nights, since November 25 is considered a holiday date.
Of course, if you're ever wanting to provide a custom price for a particular client during the holiday season, you can edit the price for any booking request by following the steps in this article.
How do I edit my holiday rate?
1. Navigate to your profile by selecting your name in the upper right corner your screen. Select Profile.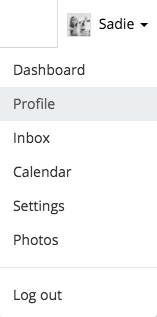 2. Navigate to Services / Rates and select Rates.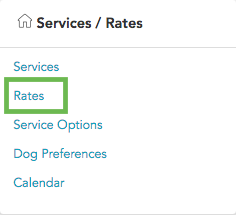 3. Select Additional Rates.

4. Type in your desired rate in the field next to Holiday Rate.

5. Select Save. You're all set!
What should I set my holiday rate to?
We recommend checking out the holiday pricing of other sitters in your area to help you determine what your holiday rate should be. We've noticed that generally, sitters tend to set their holiday rates 10-20% above their standard rates. If you don't want to set a holiday rate, simply leave the rate blank and Rover will use your normal service rate for holiday bookings instead. 
Are there holiday dates for Canada?
We haven't established holiday dates for Canada yet, so holiday rates will not automatically apply for Canadian bookings. However, if you live in Canada and receive a holiday request, you can still manually apply your holiday rates to the request--check out this article to learn how.