Holidays are a busy time for everyone, sitters and pet parents alike. That's why you have the ability to raise your rates for dog boarding, house sitting, and drop-in visits throughout the holiday season.
Holiday rates automatically apply to bookings that happen over the following dates, when we typically see an increase in booking requests:
Memorial Day: May 26–May 29
4th of July: July 3–July 4
Labor Day: September 1–September 4
Thanksgiving: November 20–November 25
Christmas and New Years: December 19–January 1
If a booking includes any dates within the holiday period, your holiday rate will be applied to the first dog in the booking.
We've noticed that more requests tend to come in over the dates we listed above, but if you notice different trends within your own business, you can apply your holiday rate to other holidays as well.
Don't want to raise your rates for the holidays? Simply leave your holiday rate blank and Rover will use your normal service rate for holiday stays and drop-in visits. 
Also, keep in mind, you can always edit your rate as needed during your conversations with pet parents.
How to set or edit your holiday rate:
1. Navigate to your profile by selecting your name in the upper right corner your screen. Select Profile.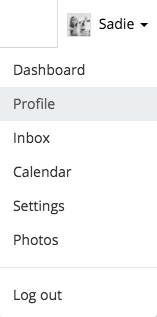 2. Navigate to Services / Rates and select Rates.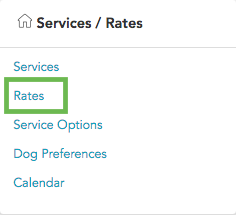 3. Select Additional Rates.

4. Type in your desired rate in the field next to Holiday Rate.

5. Select Save. You're all set!