A rate is the price you charge clients for a service you offer through Rover. To edit services rates on your sitter profile, follow the steps below.
Note: For information on how to update rates for a specific booked request, visit this article.
1. Click your name in the top right corner of the page and select Profile from the dropdown menu. Under Services/Rates, select Rates.

2. Enter your preferred rate next to each service.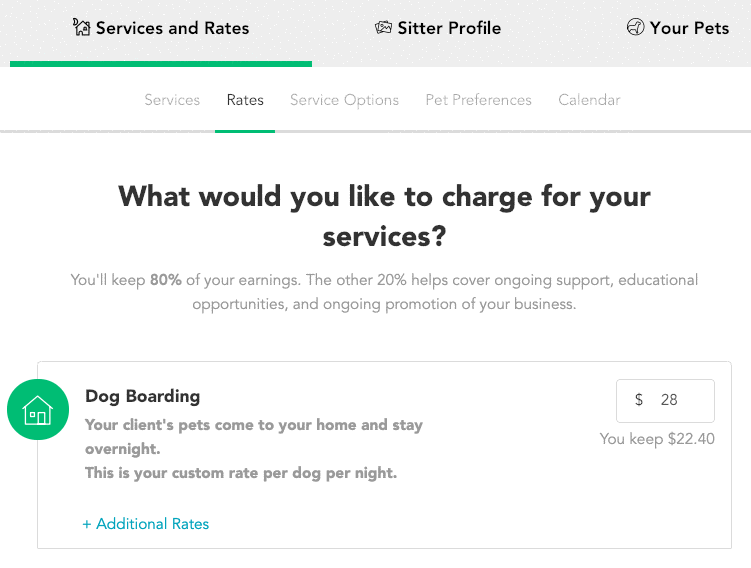 3. To modify rates for holidays, additional dogs, extended stays, puppies, cat care, and more, select + Additional Rates.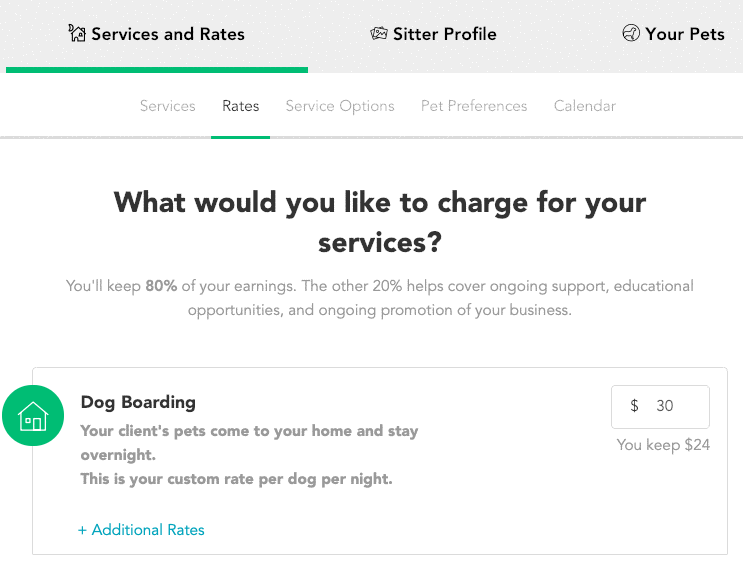 5. When finishes, scroll to the bottom and select Save. Your modified rates will apply to all future bookings.