One way to spread the word about your business is by sharing unique promo codes with future clients who are new to Rover. When you share your unique promo code with a pet owner, they'll get $20 off their first booking after they sign up for an account. Rover covers the discount—you still get paid your full rate.
To access your promo code:
1. Sign in to your account and select Profile from the dropdown menu.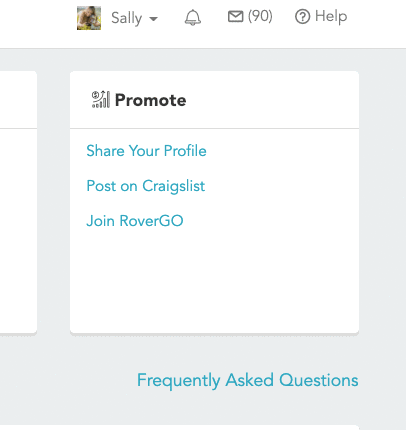 2. Under Promote, select Share Your Profile.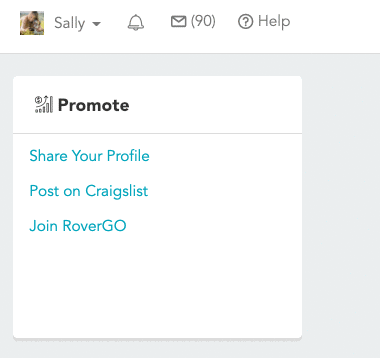 3. Your unique promo code and URL will be displayed. Use the Promote your Business links to share your profile on Craigslist, Facebook and any other social channels.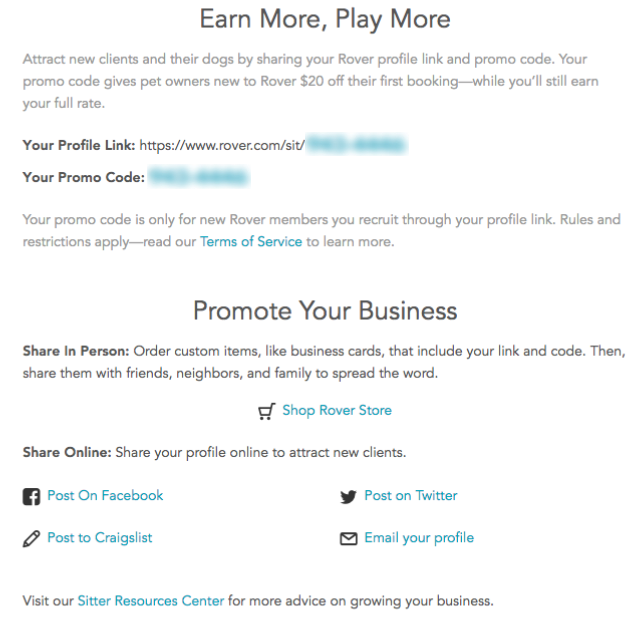 Helpful to know
You can't distribute your code on sites that are designed only to share coupon or discount codes. This is outlined in our Promotion Code & Custom URL Terms and Conditions.


Promo codes can't be added to your Rover profile text or in messages. This is because promo codes are only available to owners who are new to Rover.
We encourage you to share your promo code outside of Rover.com to attract new clients for your pet-sitting business.
Related articles
How can I promote by business?