You can view your earnings and withdrawals by year right from your Rover account. Here's how:
1. Navigate to your dashboard by selecting your name in the upper right corner of your screen. Select Dashboard.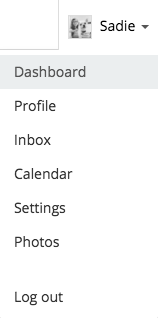 2. Under Rover Balance, select View Payments & Promo Codes.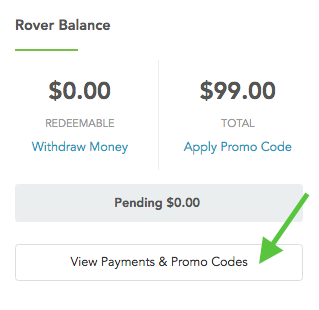 3. Under Rover Balance on the right, you'll see your Withdrawal History by Year and External Withdrawal History. If you were previously a DogVacay sitter, this External Withdrawal History section would reflect payments you received from DogVacay.