You can see reviews or testimonials your clients or friends have left for you by viewing your public profile. Here's how:
1. Log into your Rover account on a computer or mobile browser.
2. Navigate to your Dashboard by selecting your name in the upper right corner of the screen.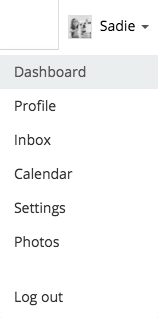 3. Select View Profile in the upper left side of the screen.

4. Beneath your cover photo, you'll be able to see the reviews and testimonials your clients have left you.

Note: If the review count is more than the number of reviews you see don't worry--when a client leaves a review, they have the option to just rate your service with stars without writing anything. These types of reviews will still contribute to your overall review count.