Managing your payment info is secure, easy, and you can do it right from your Rover profile.
Add a card
1. Navigate to your profile by selecting your name in the upper right hand corner of your screen. Select Profile.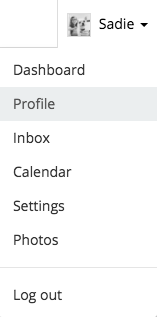 2. Under Account Info, select Update.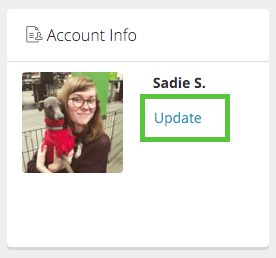 3. Select Payment Methods.

4. Select Add a Card, then enter your credit card information.
5. When finished, select Save Card.
You can add more than one card by selecting the Add Card button again.
Update or remove a card
Once you already have a card saved, you can add, edit, or remove a card at any time. You can also set your default payment method to let us know which card you'd like to use when you book a service.
To edit a payment method:
Select the pencil icon next to the existing card on file and re-enter your card number, expiration date, and the CVC.

When finished, select Update Card

.

To remove a payment method, select the trash can icon next to the card you want to remove.
Note: You'll only see the option to remove a card if you have more than one card on file with your account.



To set your default payment method, select the radio button next to the card and then select Set Default Payment Method.




Related articles