Know someone who would make a great pet sitter or dog walker? Refer them to Rover and you'll earn a $50 Visa gift card after they become a sitter and complete a stay in their first 90 days. Gift cards will be sent via email approximately 30 days after a booking is confirmed. 
How to refer a friend:
1. Navigate to your dashboard by selecting your name in the upper right corner of your screen. Select Dashboard.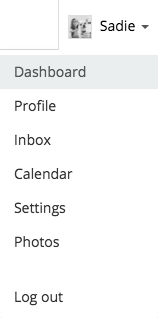 2. Locate the Refer a sitter, get $50 box. Select Invite a Friend.

3. Choose your referral method: email, Facebook, Twitter, Linkedin or copy your direct URL.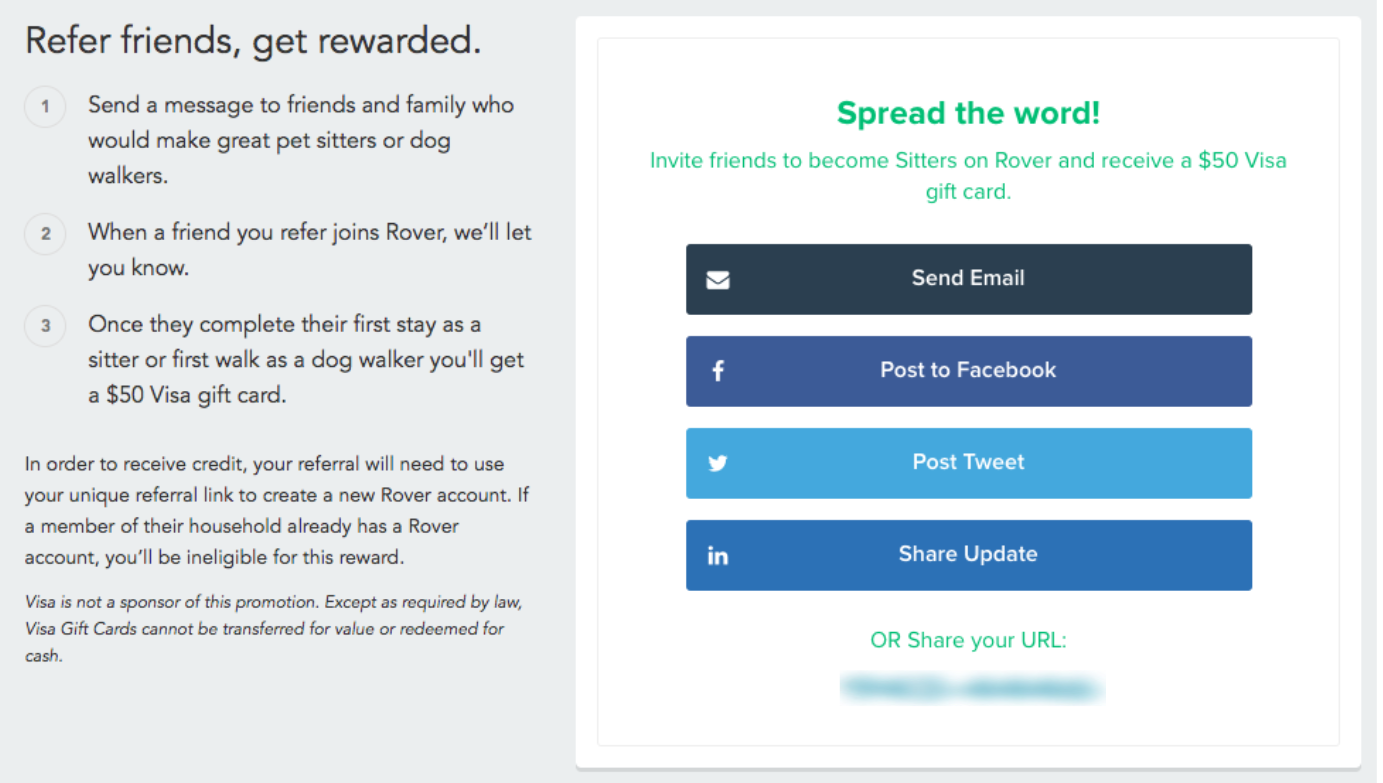 Note: Friends must sign up through your referral link to receive credit.