Welcome, fellow dog lover! We're so glad you want to join our pack as an independent contractor on Rover.
1. Select the Become a Sitter link at the top of the page.

Here you'll learn about the perks of becoming a sitter, including the freedom to set your own rates and access to 24/7 emergency support.
2. Select Get Started.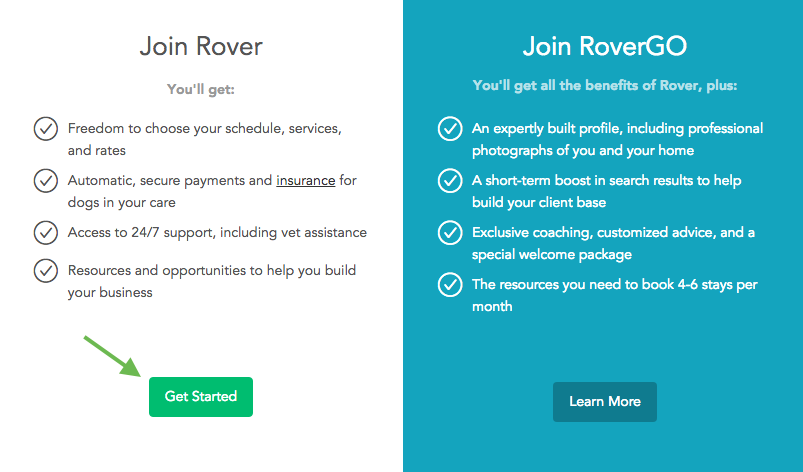 3. Build your profile. (Go here to learn how to set your profile apart.)
4. Once your profile is complete and submitted, it'll be sent to our Sitter Team for review.
So, what's next?
Keep an eye on your email—our profile experts may ask you to modify a few things to make your profile the best it can be.
You'll typically hear from us within five business days and we'll notify you via email if your profile is approved.

Once your profile is complete and approved, it'll be live in the Rover marketplace and pet owners will be able to contact you.

Check out our Sitter Resources Center for advice and tips that'll help you succeed on Rover and our Getting Started section for handy account how-tos.
Note: Pet sitters and dog walkers listed on Rover must be at least 18 years of age and are considered independent contractors. If your profile is approved, you'll be running your own small business and will not be considered a Rover employee. This status gives you the freedom to set your own rates and schedule—plus it's important to know come tax time.