Your options for contacting a sitter will vary depending on whether you've booked with them.

Before Booking
For privacy reasons, Rover doesn't display a sitter's contact information until you've booked with them. The best way to communicate with a potential sitter is through Rover Messages. 
To begin a conversation, go to the sitter's profile page and select the Contact button.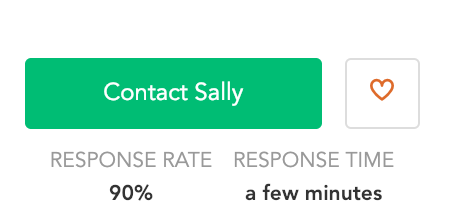 Once you've started a conversation with a sitter or dog walker, they may choose to share their phone number and address with you before booking—especially if you both decide to arrange a Meet & Greet. These optional, in-person meetings allow you to see if the sitter is a great match for you and your pet. 
After Booking
Once you've booked and paid for a service, you can find your sitter's contact information in the Upcoming Stays tab of your inbox. You'll also receive a confirmation email which includes this information on the itinerary.
If you booked a Dog Boarding or Doggy Day Care service, you'll see the sitter's phone number and address in your booking details. 



If you booked a 

House Sitting,

 

Dog Walking,

or

Drop-In Visit, you'll see the sitter's phone number.
Related Articles
What are Rover phone numbers and how do I use them?