Pending requests will stay in your inbox until you accept the booking, so if you're unable to accommodate their request, you'll need to archive it. Before doing that, make sure you communicate with your client via Rover Messages to let them know that you won't be able to accept their request.
Note: If an unbooked request sits in your inbox for 72 hours or longer, you may not appear in search for those dates until you archive the request. For more information about the importance of the Archive tool and managing your inbox, check out this article.
To archive a pending request:
1. Navigate to your Inbox by selecting the envelope icon.

2. Under Pending Requests, locate the request you'd like to archive.

3. Select Archive.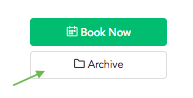 4. Select a reason from the drop-down menu for why you were unable to book with this client.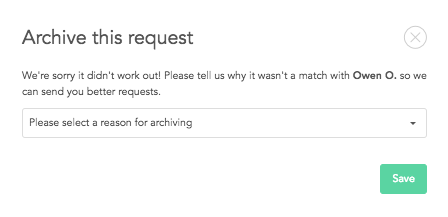 5. The request will then be moved to the archived requests tab for you. You can undo this action by selecting Undo.

Note: At this time, archived conversations cannot be deleted from your inbox.
Related Articles
How do I manage my calendar availability and the number of dogs I can sit?