We understand that sometimes plans change and you or your client may need to modify a booking after it's already been booked. No problem! As a sitter, there are a couple of different ways to update the booking depending on what needs to be adjusted.
Adding Dates or a Pet
If your client is needing to add dates to a booking, you can help facilitate this request by following the steps in

this article

.

If your client is wanting to add an additional pet to a booking, the easiest way to do this is for your client to follow the steps in

this article

.
Removing Dates or a Pet
If you're needing to shorten the booking, update the booking to be for the same number of days, but just a different set of dates, or remove a pet from the booking you can submit a modification request. Here's how:
1. Navigate to your Inbox by selecting the envelope icon.

2. Select the Upcoming Stays tab and then select the request you need to modify.

3. Once the request is open, locate the gray box that lists your service details. Select Modify or cancel.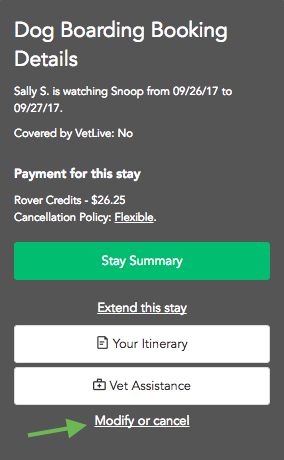 4. Select Modify.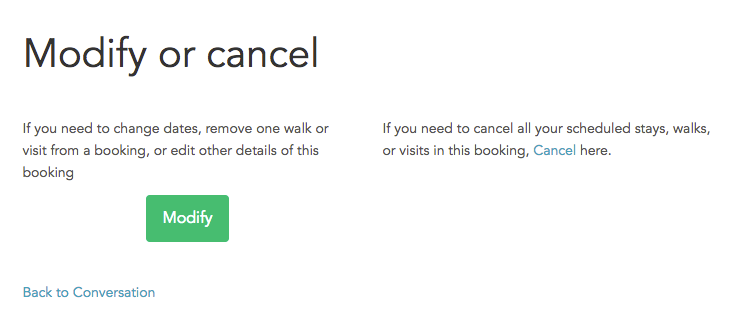 5. A pop-up form will ask you to give some details about why you're modifying. Here, you can mention what dates need to be removed or switched and/or what pets need to be removed. This message goes directly to Rover Support and will not go to your client. Select Submit Request.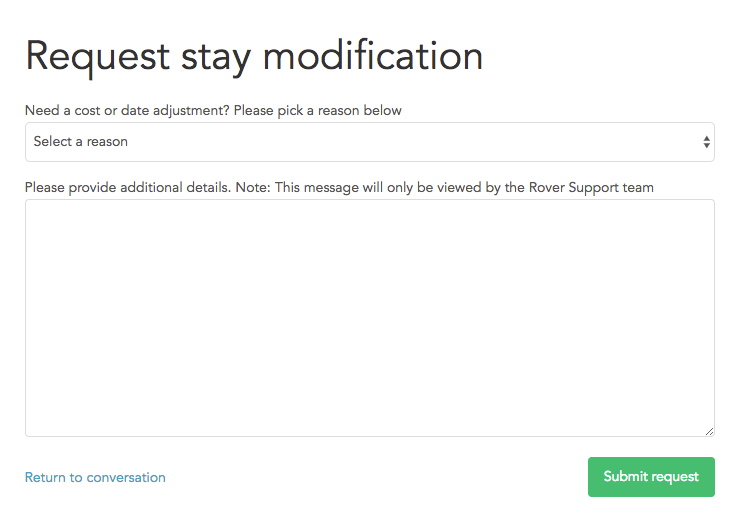 6. That's it! Rover Support will assist with making the changes, and will email you once the updates have been completed.